| | |
| --- | --- |
| TEAM | Red Bull Racing |
| COUNTRY | Mexico |
| PODIUMS | 35 |
| POINTS | 1474 |
| GRAND PRIX ENTERED | 257 |
| WORLD CHAMPIONSHIPS | 0 |
| HIGHEST RACE FINISH | 1 (x6) |
| HIGHEST GRID POSITION | 1 |
| DATE OF BIRTH | 26/01/1990 |
| PLACE OF BIRTH | Guadalajara Mexico |
| HEIGHT | 1.73 meters |
| WEIGHT | 63 KG |
| ESTIMATED SALARY | $10.000.000 |
Sergio Perez Biography
Sergio Perez is a F1 driver currently racing for Red Bull Racing. He was born in Guadalajara Mexico on 26/01/1990.
Sergio Perez has a salary estimated at $10.000.000 and until now he reached 35 podiums and 1474 points in F1. He has 0 World Championship Titles and a total of 257 Grand Prix Races.
Racing Milestones
2011: Formula One debut with Sauber.
2012: Achieved his first Formula One podium during the Malaysian Grand Prix with Sauber, earning him the moniker "The Mexican Wunderkind".
2013: Raced for McLaren, but the season saw no podium finishes.
2014-2019: Joining Force India with a €15 million contract, he stayed on even when the team transitioned to Racing Point in 2019. Racing Point subsequently signed a three-year extension with Pérez.
2020: Clinched his first Grand Prix victory at the Sakhir Grand Prix for Racing Point, setting a new record with 190 starts before the win.
2021: Pérez moved to Red Bull Racing, with a contract extending till 2024.
2022: Achieved his first pole position at the Saudi Arabian Grand Prix after 215 races.
Pérez's Personal life
Born in the bustling city of Guadalajara, Jalisco, Mexico, Sergio Pérez, also known as "Checo", hails from a family deeply rooted in the world of racing.
Family Ties:

Father: Antonio Pérez Garibay
Mother: Marilú Mendoza de Pérez
Siblings: Paola (older sister) and Antonio (older brother), a retired stock car racing driver from the NASCAR Mexico Series.
Wife: Carola Martínez
Children: Four
Religious and Family-oriented, Pérez is a devout Catholic. He shares his love for association football with his brother Antonio. In fact, they once contemplated switching gears from racing to professional football. Notably, they are good friends with renowned Mexican footballer, Javier Hernández.
In the realm of alternate professions, Pérez once disclosed that, if not a racer, he would have pursued law.
However, beyond racing and family, philanthropy holds a special place in Pérez's heart. In November 2012, he launched the Checo Pérez Foundation with an altruistic aim: to support orphans and children battling cancer. Leading this noble cause is his sister Paola, who serves as the foundation's president.
Videos with Sergio Perez
Sergio Perez Photo Gallery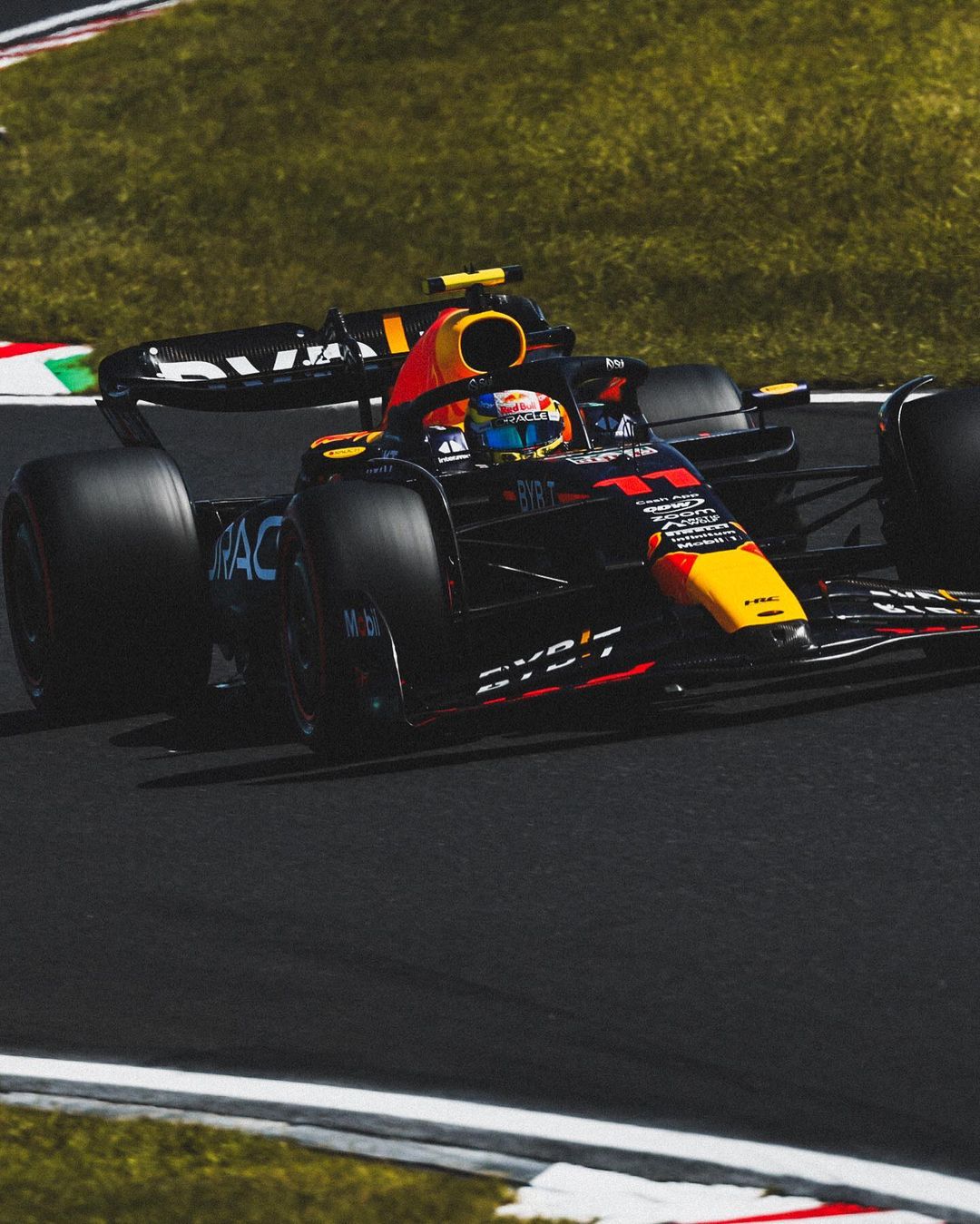 Latest F1 Newsletter Bites
Get smarter on
Formula 1
Bi-weekly newsletter to help you learn the sport and stay updated with the latest F1 news & insights.